Extraordinary Educator: Valerie Black, Mapleton Elementary School
Author: Jenna Jeffrey
Corporate Responsibility
Published: Tuesday, 25 May 2021
---
Sharing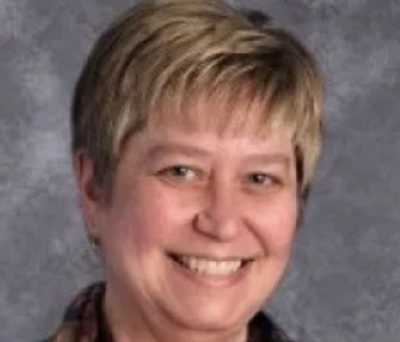 Image caption: Valerie Black, Mapleton Elementary School
Junior Achievement and MEMIC recognize educators as role models and mentors who help empower, motivate, and prepare students to envision their future and ignite a passion for continuous learning. The "Extraordinary Educators" campaign will take a closer look at Maine educators, their stories, their commitment to serving Maine's youth, and the impact they have on their students.
Take a look at our Q&A with Valerie Black of Mapleton Elementary School
What made you want to become a teacher?
I wasn't sure that this was my end goal, but I started in the Elementary Education program at the University of Maine at Presque Isle. I was hooked the first semester when I did a practicum in second grade! I never looked back and have been teaching ever since.
Do you have a favorite memory as a teacher?
It is very hard to choose one memory. The feeling of working with a child who was not reading when they started with you and helping them to unlock the code of making meaning from letters is one of my favorite things in the world. I can close my eyes and see many faces that lit up when they realized they had gained that superpower.
Why do you choose to bring JA to your students?
As our state social studies standards grew to include personal finance goals at the fifth grade level, we looked around for some programs that might fit. JA was offered and after the first year, I have found that it means a lot to our students to have local business people spending time with them and talking about things that they have never discussed in school before. I just love how it makes content that I might have thought too complicated become very understandable to our fifth graders.
Do you have a favorite JA moment in your classroom?
Realizing that their visiting JA person had built the local Arby's is fun each year - he instantly rises to the status of celebrity! But I also love watching them investigate the types of jobs that there are - this is likely one of the first time that many of them have really investigated where their interests might align with actual careers.
What do you hope your students take away from their time with you?
I always hope that my students come away knowing there is an adult that finds them amazing and really sees them for who they are. I also hope that they feel more confident about their aptitude for learning and solving the problems that will pop up in their future years. And I always hope they find that they like reading just a little more than when we first met.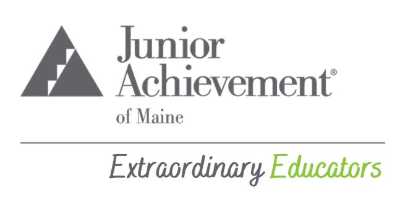 Thank you Valerie for all you do for Maine students!
Follow the Extraordinary Educators campaign on JA's social media platforms as we highlight Maine educators, their stories, their commitment to serving Maine's youth, and the impact they have on their students.
Facebook: Junior Achievement of Maine
Twitter: @JAofMaine
Instagram: @JAofMaine
LinkedIn: Junior Achievement of Maine
YouTube: Junior Achievement of Maine

We use cookies to provide you a personalized experience. How we do this is by analyzing user behavior on our site and sharing data with our advertising and analytics partners. You consent to our cookie policy if you continue to use this website.