Leadership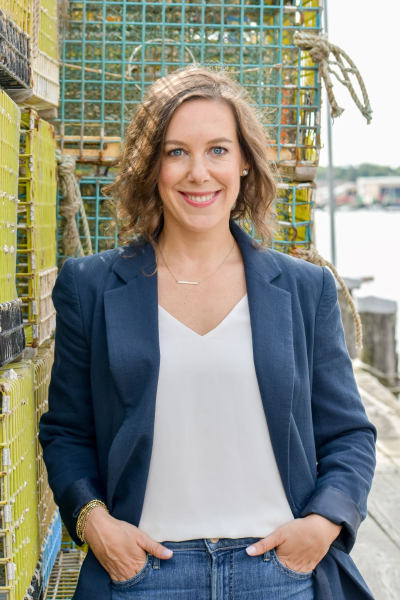 Michelle Anderson – President & CEO – Leadership
Michelle oversees all JA of Maine operations, including strategic vision, fundraising, partnership development, and mission expansion. Michelle has been with the organization for over 10 years, starting her career as an intern upon college graduation and being immediately inspired by JA's mission. Michelle is passionate about helping young people make smart education and career decisions through project-based learning and mentorship. She believes stimulating economic growth throughout the state of Maine starts with inspiring and preparing our young people. She holds an undergraduate degree in Child Development & Family Relations and Communication from the University of Maine and is a long-time dance instructor in Scarborough.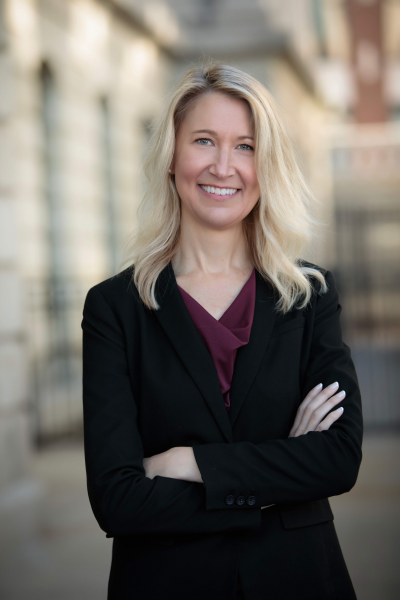 Jill Jamison – Vice President – Leadership
As the organization's Director of Operations, Jill works with over 50 board members on four area boards. She oversees volunteer and board recruitment, teacher requests, fundraising, and programming statewide. Her favorite Junior Achievement program is "JA Our Region" and she makes it a point to teach several 4th grade classes each year. Prior to Junior Achievement, Jill spent several years in the financial services industry. Jill lives in Gardiner with her husband and two children. She is passionate about causes involving children and homeless animals, and enjoys volunteering her time in Gardiner area schools as well as with the kitten fostering program at the Kennebec Valley Humane Society.
Pamela Bennett – Program Manager – Education
Pamela works closely with educators and volunteers in Southern Maine as Junior Achievement's Program Coordinator. Prior to joining JA of Maine, Pamela owned a small business and dedicated her time to promoting and volunteering for JA in her children's elementary schools. As a strong believer in empowering Maine's youth, Pamela's passion for teaching financial literacy stems from the lack of education and knowledge she experienced growing up. Pamela's favorite Junior Achievement program is "JA Our City" which focuses on practical money management and making smart financial choices.
Caroline Blanchard – Program Coordinator – Education
Caroline has a background working in schools and with families specifically to improve educational systems and promote youth empowerment. Prior to joining Junior Achievement of Maine, she spent time abroad working with students and educators developing systems that provide opportunities for children to become more successful in their communities. Caroline is passionate about Junior Achievement's mission because she believes it is vital that Maine youth are provided with more opportunities and resources to reach their full potential. She holds an undergraduate degree in Nonprofit Management from Appalachian State University and enjoys volunteering as an organizer for the Youth Impact Commission of Maine.
Jen Brackett – Finance Manager – Administration
As Financial Coordinator, Jen works to ensure that the funds our community has entrusted to the organization are used efficiently and keep JA financially healthy. She also helps to connect the organization with members of the community who want to add financial support to JA's mission. Jen comes to JA with experience as a small business owner and consultant as well as a teacher and school administrator. She has seen the lack of financial education in schools and has worked with many adults who were intimidated by finances or felt they had not been prepared to make smart education and career decisions. Jen is glad to be able to support an organization that helps young people become vocationally happy and financially confident adults, with a long-term positive effect on Maine's workforce and economy.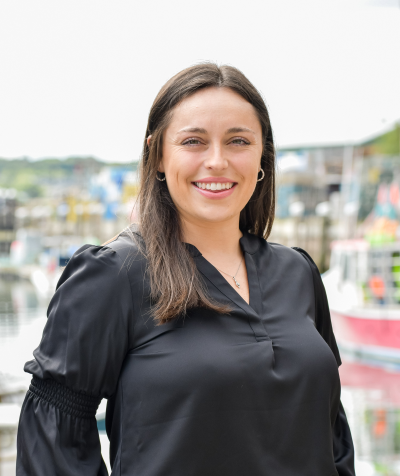 Abby Rioux – Development Coordinator – Development
Abby comes to Junior Achievement of Maine with a background in nonprofit development and youth experiential education. Abby is passionate about providing unique learning opportunities to kids and young adults and working to developing their leadership skills. As a Junior Achievement Alum, she believes JA plays a crucial part in preparing Maine's youth for success in the workforce. Abby holds an undergraduate degree from the University of North Carolina Wilmington in Communication Studies / Organizational Development and is excited to grow the impact of JA on Maine communities.
We use cookies to provide you a personalized experience. How we do this is by analyzing user behavior on our site and sharing data with our advertising and analytics partners. You consent to our cookie policy if you continue to use this website.