Extraordinary Educator: Angela Pecoraro, Congin School
Author: Jenna Jeffrey
Corporate Responsibility
Published: Wednesday, 26 May 2021
---
Sharing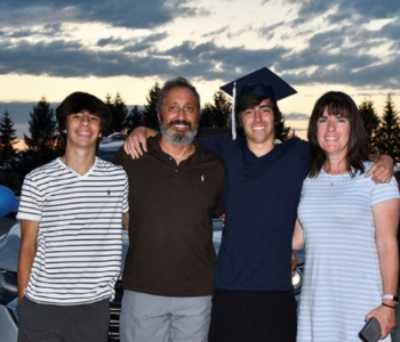 Image caption: Angela Pecoraro, Congin School, and her family
Junior Achievement and MEMIC recognize educators as role models and mentors who help empower, motivate, and prepare students to envision their future and ignite a passion for continuous learning. The "Extraordinary Educators" campaign will take a closer look at Maine educators, their stories, their commitment to serving Maine's youth, and the impact they have on their students.
Take a look at our Q&A with Angela Pecoraro of Congin School!
What made you want to become a teacher?
Ever since I was a young girl, I always wanted to be a teacher. My 5th grade teacher, Miss Chadwick, was a huge influence. The enthusiasm, dedication, and passion she had for her profession resonated with me and I wanted to follow that same career path. She became a family friend, so when I was in high school, I loved that she let me correct papers for her while visiting my family. :)
Do you have a favorite memory as a teacher?
Wow, there are so many favorite memories, I could easily write a book about them. Any time a noticeable "lightbulb" goes on for a student, whether a student excitedly exclaims, "Ohh! I get it now!" or they break into a smile and their eyes sparkle when they "get it," those are the reactions that make me so incredibly proud and honored to be their teacher. I know that I am making a positive impact on their lives. I have favorite memories every day. One particular favorite memory and highlight was when a group of my students were chosen to speak in front of 400 people at the JA Maine Business Hall of Fame a few years ago. They exuded confidence and poise in their presentation about their experience with JA in the classroom. They had practiced so hard for that moment and the feeling of pride they had when I congratulated them after was so overwhelming for me as their teacher. To say I was incredibly proud is an understatement.
Why do you choose to bring JA to your students?
I choose to bring JA to my students because it provides them an opportunity to explore the world of business through the eyes of a dedicated volunteer who can share their success in their career and motivate my students to recognize their own strengths. In turn, this helps build my students' confidence, grit, and perseverance.
Do you have a favorite JA moment in your classroom?
There have been many favorite JA moments over the past 17 years with Hilary Rapkin, my JA volunteer who works at WEX. One that stands out in particular, is every time my class plays the interactive "Hot Dog Game." First, you know it's going to be a fun game, just by the name, second, it teaches my students what it takes to run a successful business and that there may be obstacles they have to overcome. Students get super excited and competitive, which I love!
What do you hope your students take away from their time with you?
I hope my students take away from their time with me, the feeling of being safe and comfortable in a fun and positive learning environment where they know I believe in their potential to be successful and productive members of society. I hope I inspire them to take risks and to learn from mistakes that they will make along the way. I hope I instill in them a lifelong learning mindset.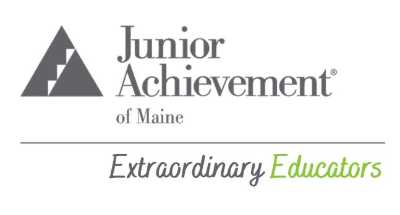 Thank you Angela for all you do for Maine students!
Follow the Extraordinary Educators campaign on JA's social media platforms as we highlight Maine educators, their stories, their commitment to serving Maine's youth, and the impact they have on their students.
Facebook: Junior Achievement of Maine
Twitter: @JAofMaine
Instagram: @JAofMaine
LinkedIn: Junior Achievement of Maine
YouTube: Junior Achievement of Maine

We use cookies to provide you a personalized experience. How we do this is by analyzing user behavior on our site and sharing data with our advertising and analytics partners. You consent to our cookie policy if you continue to use this website.