Extraordinary Educator: Allyson Estes, Glenburn Elementary School
Author: Jenna Jeffrey
Community Involvement
Published: Friday, 28 May 2021
---
Sharing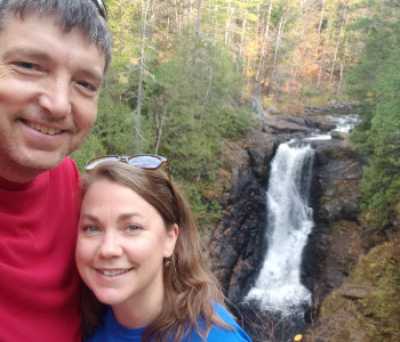 Image caption: Allyson Estes, Glenburn Elementary School
Junior Achievement and MEMIC recognize educators as role models and mentors who help empower, motivate, and prepare students to envision their future and ignite a passion for continuous learning. The "Extraordinary Educators" campaign will take a closer look at Maine educators, their stories, their commitment to serving Maine's youth, and the impact they have on their students.
Take a look at our Q&A with Allyson Estes of Glenburn Elementary School!
What made you want to become a teacher?
I was a gymnastics coach my first 3 years of college and worked with kids from the ages of 3-12. I had not really worked with young kids before then, and when I started, I quickly learned that I absolutely LOVED working with kids. I changed my major to elementary education, and I have been working with kids in some capacity for over 30 years.
Do you have a favorite memory as a teacher?
Oh my goodness, NO! I have THOUSANDS of them! There's no possible way for me to choose one, but I will say that when I think back on all my years of teaching, my fondest memories are the ones when my kids and I are laughing and having fun together while we nerd out on interesting topics. It is so much fun when the kids get excited about what we're learning, and I love when we can just have fun "nerding out" together.
Why do you choose to bring JA to your students?
In large part, it's because of Ken Bustard, my JA volunteer for the past 13 years. He. Is. AWESOME! When we met at church a number of years ago, he told me about JA and what the program could bring to my students. Because of him, I decided to sign up. JA does a wonderful job of teaching my fourth graders all about various resources, supply and demand, and basic economics. I'm so glad he told me about it! Ken does a phenomenal job taking that program and making it come alive for my kids! He is so passionate and relates so well to the kids that they can't help but love him and what he teaches. Ken is an amazing advocate for JA, and you guys are so blessed to have him as one of your volunteers.
Do you have a favorite JA moment in your classroom?
The business simulation at the end has always been my favorite part of the program. They take what they've learned in the previous sessions and put it into practice. It's so much fun to see them engaged with what they've learned and the discussions that happen during the simulation.
What do you hope your students take away from their time with you?
I hope they see my passion for learning and that they realize that the joy of learning can continue to happen no matter their age. I hope that they never lose their sense of wonder.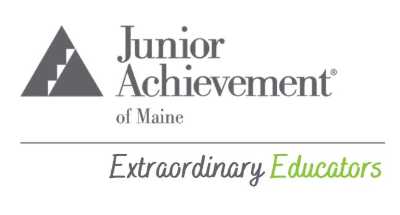 Thank you Allyson for all you do for Maine students!
Follow the Extraordinary Educators campaign on JA's social media platforms as we highlight Maine educators, their stories, their commitment to serving Maine's youth, and the impact they have on their students.
Facebook: Junior Achievement of Maine
Twitter: @JAofMaine
Instagram: @JAofMaine
LinkedIn: Junior Achievement of Maine
YouTube: Junior Achievement of Maine

We use cookies to provide you a personalized experience. How we do this is by analyzing user behavior on our site and sharing data with our advertising and analytics partners. You consent to our cookie policy if you continue to use this website.